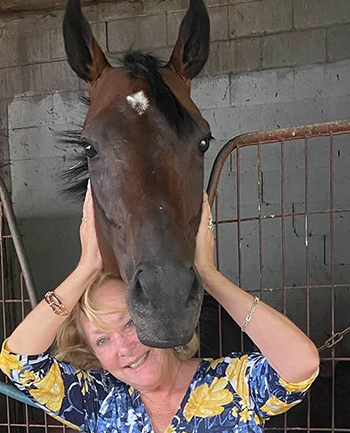 FOR OWNERS
Owners of race horses, young or old, have a lot on their minds. Managing staff, taking care of finances, and being mindful of horses' progress is a full time job. A trip to Aiken to see your horses hopefully provides a refreshing break and re-energizes the busy owner.
In Aiken, an owner can enjoy the outdoors, experience our community's history, stroll through our vibrant downtown, enjoying a concert or play, attend a world class horse event.  Take a walk or jog in our horse friendly Hitchcock Woods, the largest urban forest in the US.  The list of activities to enjoy is long.
Additionally, there are opportunities for other equestrian sports such as, polo, eventing, dressage, carriage driving, hunters, jumpers, Western sorting and foxhunting.
Aiken is also home to Joye in Aiken which presents the world's best young Julliard students every Spring. For the golfer, there are several private and public courses including Palmetto Golf Club founded in 1892 and nearby is the famous Augusta National Golf Club. Aiken has one of a handful of Indoor Real Tennis Courts in the country not to mention Bike Polo.
Aiken is serviced by two commercial airports – Columbia SC and Augusta GA. There is also a smaller, private airport close to town called the Aiken Airport. Smaller planes and pilots can be hired.
Southern hospitality originated somewhere and after a few days in Aiken, there is a feeling that perhaps this easy-going city, gave birth to gentle living and good manners. People tend to come for a visit and then make Aiken part of their life.  We welcome owners and wish to make your stay very special.  Please call upon our staff of the Aiken Training Track, we are here to help.
RESERVE A STALL
Call 803 648-4631