Graduates of the Aiken Training Track Earn $5,634,932.00 in 2019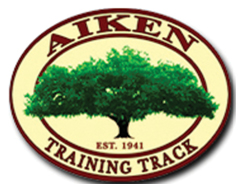 Aiken, S.C., January 3, 2020
The Aiken Training Track announces an outstanding year in 2019.
William Gutfarb, newly elected president of the track's Board of Directors and Chair of the Finance Committee, tallied the graduates' year-end results shortly after the November-December 2019 results were posted on the track's web site.
For the 12 months of 2019, "graduates earned $5,634,932.00 and the track produced 20 stakes winners and 25 stakes placed runners," Gutfarb said.
The members of Board of Directors and the dedicated staff at the historic training track send congratulations to all the connections of the horses who trained in Aiken and then won at race tracks across the country in 2019. We like to say "TRAIN HERE, WIN ANYWHERE."
The training track's winter training season is underway and the track has never looked better. With new leadership amongst the track's Board of Directors in 2019, the maintenance of the track is a top priority.
Jim Rhodes, who manages the Equine Rescue in Aiken and, with his wife Debbie, owns and races horses, tirelessly runs his equipment over the track's surface. A member of the track's Board of Directors, Rhodes chairs the track's maintenance effort with an eye for excellence. He makes the two tracks' surfaces as perfect as possible. . (Aiken Training Track offers a mile long track and a 5/8 mile track.)
Crisp mornings and an excellent track surface are building the youngsters' foundation for winning in 2020.
Board Chairman, Chad Ingram initiated a special incentive program in 2019-2020 for trainers newly coming to Aiken. The incentive program is summarized in the slogan "Train for 4 months, pay for 3." Please visit this page for more details.
TOP 2019 GRADUATES
CONCRETE ROSE
This year at three, CONCRETE ROSE (Twirling Candy) put together a stellar campaign of four stakes victories, which started with a win in the Grade 3 Florida Oaks at Tampa Bay Downs and was followed by a victory in Churchill Downs' Grade 3 Edgewood. She followed that winning the first 2 legs of the NYRA Turf Tiara, the Grade 1 Belmont Oaks Invitational Stakes and the Saratoga Oaks Invitational Stakes.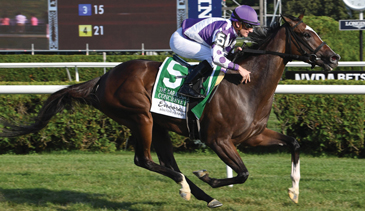 At two, she broke her maiden in her first out and stepping up into stakes company, she won the Grade 2 JP Morgan Chase Jessamine Stakes. The filly is owned by Ashbrook Farm and BBN Racing, LLC and is trained by Rusty Arnold. She has earned $1,218,650.
CONCRETE ROSE was consigned by White Pines (Justin Wojczynski) at the Fasig Tipton Midlantic Two Year Old Sale. CONCRETE ROSE was started and trained in Aiken by Cary Frommer. The outstanding filly will be honored as the 2020 Aiken Trained Horse of the Year on March 15th.
EONS
Winner of four races including the Grade 3 Kent Stakes, EONS was broken and trained in Aiken by Legacy Stables (Brad Stauffer). Trained by Amaud Delacour and owned by Mark Grier, EONS has won $229,165.00 and is preparing for a 2020 campaign at the Aiken Training Track.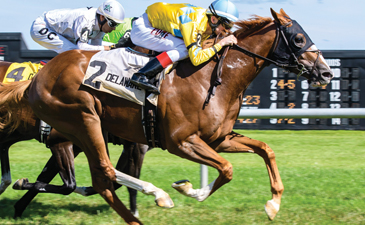 HENLEY'S JOY
Grade 1 millionaire HENLEY'S JOY (Kitten's Joy) annexed the Grade 1 Belmont Invitational Derby in 2019 coming off two stakes victories in 2018. Trained by Mike Maker and owned by Bloom Racing Stable, HENLEY'S JOY was started and trained in Aiken by Cary Frommer and consigned to the OBS April Two Year Old in Training Sale. Watch for HENLEY'S JOY in 2020.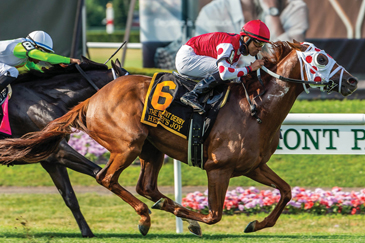 KILLYBEGS CAPTAIN
In 2019, KILLYBEGS CAPTAIN (Mizzen Mast) sprinted to victory in the Grade 3 Frank J. De Francis Memorial Dash at Laurel and was also Grade 1 stakes placed in the Forego Stakes at Saratoga and the Grade 3 John A Nerud Stakes at Belmont. Earlier in his career he won the Pelican Stakes and was placed in two other black-type races. He has bankrolled over half a million dollars. KILLYBEGS CAPTAIN was given his early education by Cary Frommer at the Aiken Training Track and was sold at OBS April to owner Curragh Racing. He is trained by John Terranova.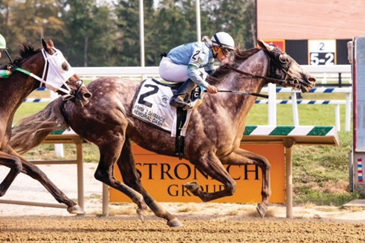 CITY BOY
Five-year-old CITY BOY by City Zip has spent every winter in Aiken and is here now. His owners the Estate of Gus Schickedanz and Donald Howard spent many a fine morning at the Aiken Training Track watching him and others gallop and breeze. Regrettably Gus Schickedanz was not alive to see CITY BOY come three wide and prevail in the stretch to win the Grade 2 Nearctic Stakes at Woodbine by a head. The Woodbine Press Release the next day proclaimed "THIS ONE'S FOR GUS": CITY BOY DELIVERS UPSET, EMOTIONAL NEARCTIC STAKES SCORE.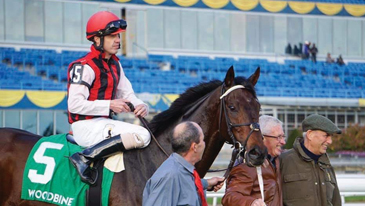 CITY BOY has won 3 races and earned just under $400,000. He is trained at Woodbine and in Aiken by Mike Keogh.
The Aiken Training Track website tracks graduate news and race results.